Interview with Nneka Okekearu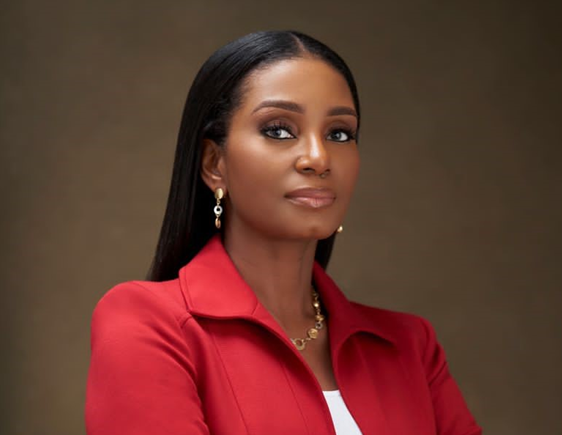 Grow Learn Connect: Nneka, you have an impressive experience as an educator, mentor, and business advisor. How did you choose this path? What inspired you? 
Nneka Okekearu: I think this path chose me. I have a background in banking and finance, and while at the bank, I always found myself explaining to some of my clients the way to run their business as well as encouraging them when they had setbacks. It is only now that I see that a lot of what I was doing was offering support services to these clients.  
---
GLC: What does it take to become a successful entrepreneur? What are the main challenges that female entrepreneurs face today in Nigeria and worldwide?
NO: The word successful is quite interesting and has different connotations for different people. For all entrepreneurs, they feel more accomplished when they realize that they are on a path to sustainability. A path where the business can run without them, and they are able to meet all their obligations. In today's turbulent world, it requires resilience, dedication, a strong support system, good corporate culture, a well-motivated team, and an ever-continuous mantra of value addition while solving the clients' problems.  
Women must deal with cultural issues in some locations where they need to be chaperoned. They also have issues of childcare and work-family effectiveness. The other salient issues are biases they must face where they are treated as second-class citizens.
---
GLC: What advice would you give to would-be entrepreneurs?  
NO: I would recommend them to:
Decide what is important.
Take action.
Focus on value, and revenue will follow.
Never stop networking.
---
GLC: You have successfully mentored over 500 women entrepreneurs who as a result have seen an increase in revenues, confidence, and product lines. Can you share your favorite success stories?
NO: I have a mentee who is a social entrepreneur in the climate and recycling space. In the last five years, I have watched her transform herself and her business from a start-up to a business that has won a lot of global awards as well as become a thought-leader in the recycling space.  
---
GLC: Who is your favorite mentor/coach/role model?
NO: A lot of women inspire me, including my mother who was a serial entrepreneur with an arts background. She epitomizes the concept of 'Take Action'.
The other entrepreneur who inspires me greatly is Oprah Winfrey who started with nothing and today she is one of the most influential women in the world.
---
GLC: What books or other resources would you recommend to starting entrepreneurs?
NO: "The lean start-up" by Eric Ries, "The E- Myth" by Michael Gerber, and "The Blue Ocean Strategy" by W. Chan Kim.
---
GLC: What is your favorite place to travel to in Nigeria and why? 
NO: I love Ibadan the capital of Oyo State in the southwestern part of Nigeria. It has a much slower pace than Lagos, great restaurants, and lastly, they make the best amala.
---
GLC: Tell us about your hobbies or sports you play. 
NO: I love traveling and experiencing new cultures and I love listening to music and gardening.
---
GLC: What is one thing that most of your colleagues don't know about you? 
NO: That's so hard as I am such an open book. I guess they don't know that I play the piano.
---
GLC: What will the audience gain from the upcoming webinar? What would be their main takeaways? 
NO: The webinar will focus on things L&D professionals need to take into consideration when facilitating sessions around access to funding for women. In addition, participants will hear some best practices from both an institutional funder and a technopreneur providing funding to smallholder female farmers.