FREQUENTLY ASKED QUESTIONS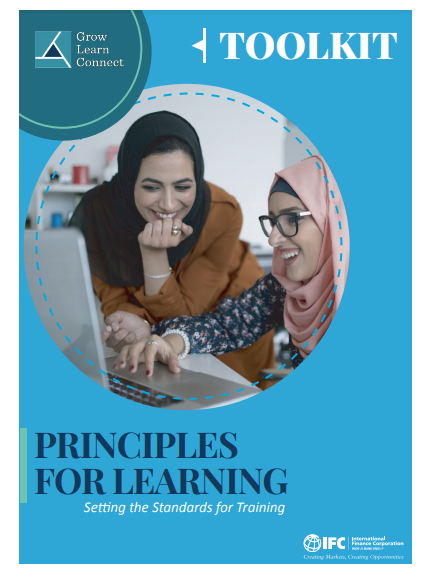 What functions do the Principles serve? 
The Principles can play a variety of roles, including being:
A compass to navigate the complexities of design and delivery of learning programs in emerging markets.
A forum to explore and resolve issues confronting training organizations and their clients in emerging markets. 
A lens through which learning providers can analyze, evaluate and improve their programs.
A set of building blocks to ensure a strong foundation for learning programs in emerging markets.
The Principles can also be used by companies and organizations as screening criteria when identifying solutions, work plans, or vendors for their training, learning, and capacity-building projects.
---
How do the Principles relate to GLC's Guide to Training? 
While the Principles are designed to build capacity at scale, an accompanying Guide to Training puts the principles into action. The guide provides a competency-based framework that practitioners can use to design and implement successful learning and training programs, strengthen client companies, and build the skilled workforce of the future.
---
Why is it important that the Principles support the development of emerging markets? 
When people have the skills and knowledge to reach their full potential, their whole community benefits. This investment is also vital to achieving the Sustainable Development Goals of ending extreme poverty and creating more inclusive societies. 
 
Testimonials
The LPI has fully concurred with this philosophy of the Principles for Learning
"As an organization committed to performance improvement and the empowerment of learning professionals and organizations, the LPI has fully concurred with this philosophy and became a signatory to the GLC Principles for Learning. IFC and the LPI have joined forces to promote the Principles to training professionals, organizations, financial institutions, and other capacity-builders and improve the quality of training programs worldwide."
Edmund Monk, CEO, the Learning and Performance Institute (the LPI)
Endorsing the Principles for Learning was a natural fit for us
"We were proud to endorse the Principles for Learning! We believe strongly in leveraging brilliant work and strong principles to help our clients succeed. GLC's Principles for Learning aligned with our training philosophy, so endorsing the principles was a natural fit."
Mandy Grant, IFC Master Trainer, Co-Founder of Covenant Consulting