Interview with Michelle Parish
---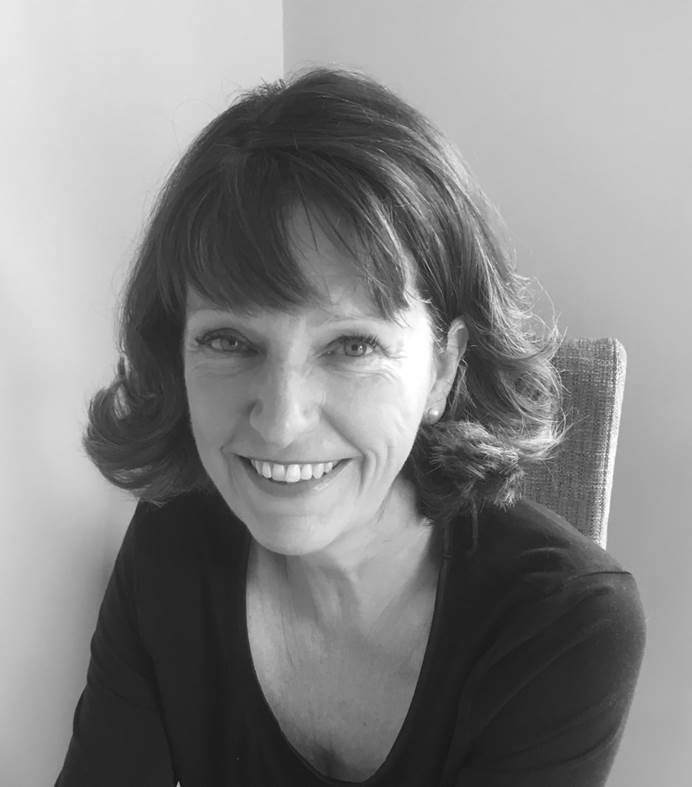 Grow Learn Connect: How did you become an independent consultant?
Michelle Parish: I first started working in learning and development (L&D) in the 1980s at the Construction Industry Training Board. I then moved into L&D consultancy and project management when I joined DACG, the specialist change and training consultancy. There I worked on a number of major (£1m+) projects for clients, including the Moat House Hotel chain and British Nuclear Fuels Ltd. In the mid-1990s I became a director in the private banking division of a major Swiss bank. I was responsible for the development and delivery of an innovative digital learning strategy, including early implementation of virtual learning environments as well as more traditional eLearning initiatives. I then established my own digital learning consultancy, BlueTree Solutions, to provide innovative L&D advice and practical guidance to clients, including the Learning and Performance Institute (LPI).
---
GLC: Tell us more about the LPI and your work with the organization.
MP: Established in 1995, the LPI is the leading global authority on workplace L&D. It seeks to empower individuals and teams with the tools, information and connections they need to improve workplace learning. The LPI is a trusted advisor to its customers and has members, certification holders, training centers, events, and partners in 67 countries. In the early years of the new millennium it was apparent that digital technologies would become critical to successful blended learning solutions. As a result, I worked with the LPI to realize the potential of these technologies for virtual classroom learning. The result was the first internationally recognized certification in live online delivery, Certified Online Facilitator (COLF).
---
GLC: How would you describe your current role with the LPI?
MP: As the Virtual Academy Manager, I am responsible for the development and delivery of the full range of virtual and classroom training programs. These include the original COLF (Certified Online Learning Facilitator), CDOL (Certified Design for Online Learning), EODS (Essential Online Delivery Skills), a range of platform-specific orientation programs as well as TPMA (Trainer Performance Monitoring and Assessment). Speaking of the TPMA, the LPI has worked closely with IFC to offer the IFC-LPI TPMA certification to the network of performance and learning professionals in markets where the World Bank operates.
---
GLC: What advice would you give to a trainer wanting to move their programs from the classroom to the virtual environment?
MP: Physical classroom environments are different from the live online environment, and courses should be adapted accordingly. But with careful planning, virtual classrooms offer many benefits to students and trainers, such as savings on travel, catering, venues, accommodation, and other costs commonly associated with face-to face-training. With online classroom courses you can deliver highly interactive and memorable learning sessions to global audiences at the click of a mouse, but you need to ensure that you:
Understand your technology

Fully understand the challenges and considerations of delivering virtually

Design the event specifically for the virtual world rather than move your existing materials and activities online
---
GLC: How has COVID-19 changed training?
MP: It seems that everyone is jumping on the virtual classroom bandwagon as a new way to deliver learning during the pandemic lockdown. This approach is not new; it's a mature technology that has been used since 2002. Long before anyone had heard of COVID-19, virtual classrooms were proven to be a viable alternative to face-to-face training. Even now, with face-to-face training effectively halted, there are still challenges with executive buy-in, skills gaps for design and delivery, and IT implementation of virtual platforms. These are preventing organizations from enjoying significant business return on investment and real performance improvement. We are at the point of no return with virtual classrooms, so how do we make them integral to the new normal for learning?
---
GLC: Tell us a bit about the webinar. Why is it important and what will participants learn?
MP: As learning professionals, we already know that COVID-19 has had a profound effect on the viability of physical classrooms and face-to-face courses. A Google Trends search for "virtual classroom" shows a huge rise in interest since the pandemic made headlines in early 2020. Simply put, if you're working in L&D today and you haven't yet invested in the skills for virtual classroom design and facilitation, you're in danger of truly being left behind. In this webinar, we'll explore this issue and the opportunities presented by the virtual learning world.
---
Lightening Round Interview Questions
Your life motto (or favorite quote): I have two. The first my granddad always said to me when I was little: "If something is worth doing, it is worth doing well". The second is: "Dance as if no one is watching."
Your favorite classical composer: Mozart
Your favorite pop singer or band: Mary Coughlan (a beautiful voice)
Your favorite artist: Monet
Top countries or regions that you would like to visit one day that you have not seen yet: Norway or Iceland for the Northern Lights
The sports you play: Cycling, walking, running, and swimming
Your hobbies: Reading, traveling, and cooking
---