Interview with Elena Avery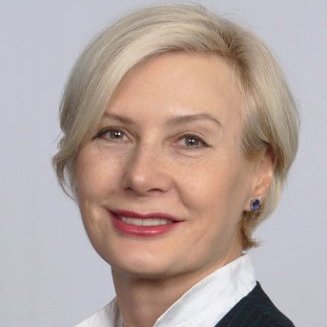 ---
Grow Learn Connect: What motivated you to become a trainer?
Elena Avery: I believe that training enhances skills development. During a training program, people receive condensed information, distill insights, and leverage knowledge gained to enhance their skills. This entire process of skills development is exciting—it is magic—and I want to be part of it. 
---
GLC: What were the major milestones in your professional career? 
EA: Opportunities to keep learning have enabled me to go from strength to strength as a trainer. I would therefore count all these learning experiences as milestones in my professional career. Some of my most prized learning opportunities are: Kirkpatrick's Four-Level Training Evaluation learning program, IFC's certification program for Master Trainers, LPI's training course on 'Online Design and Facilitation', and the ISO:2000 Audit. 
---
GLC: How did you start working with IFC? 
EA: I have designed, developed, delivered, and assessed training programs—serving micro, small and medium enterprises (MSMEs), banking, microfinance institutions, and non-government organizations—for over 20 years across diverse geographies. Over the years, I built a robust professional network of clients and colleagues. Having worked on projects for the World Bank, I was keenly aware of IFC's work and felt aligned with the organization's vision. In 2009, I received my first contract with IFC, which I consider to be a pivotal moment in my career.
---
GLC: What is the next step in your professional development? 
EA: I am currently learning about the latest software programs for self-paced e-learning design.
---
GLC: Tell us about one training project you're most proud of. 
EA: I am proud of many training projects, but top of the list is the one that I conducted for ACBA-Credit Agricole Bank, Armenia. This was an IFC client that began implementing non-financial services for its MSME clients in 2013. In partnership with IFC, the bank organized a Training-of-Trainers program for its internal training team and delivered four training modules for business clients. Given the project's success, the bank requested additional training modules geared towards their MSME clients. I was one of two master trainers who delivered ten of these training modules on behalf of IFC. ACBA-Credit Agricole Bank noted that MSME clients who participated in these training programs showed superior performance in Armenia's challenging business climate and became better and stronger customers of the bank. 
---
GLC: Training is a two-way street. As a trainer, you train participants, but you also learn from them. What did your training participants teach you? 
EA: My participants have taught me to be more observant, empathetic, detail-oriented, and of course, patient. Training is all about communication. With each training opportunity, I learn new strategies to communicate more effectively. 
---
GLC: What makes you a good trainer? 
EA: I believe 'training' is in my DNA—I have always had a passion for learning and teaching. It is this passion that motivates me to work with enthusiasm and interest. I love what I do, and I do what I love. I believe this is one of the most valuable qualities of any trainer. 
---
GLC: What is your favorite book on professional development? 
EA: I highly recommend 'Emotional Intelligence' by Daniel Goleman, and some of Cindy Huggett's works, as must reads for performance and learning professionals. 
---
GLC: You're originally from Ukraine. What book by a Ukrainian writer would you recommend to someone who is not familiar with Ukrainian literature? 
EA: Ukrainian literature is so rich and vibrant that it is difficult to recommend just one book. In the genre of classical literature, I recommend Lesia Ukrainka's book 'The Forest Song.' For more contemporary literature, I recommend Sophia Andrukhovych's book 'Felix Austria' that won the BBC Ukrainian Book of the Year Award in 2015. 
---
GLC: What is your favorite movie? 
EA: This is a tough question to answer, because I have so many favorites! I love different genres: detective-mysteries, psychological-dramas, and historical pieces. If I have to pick one, it would be 'Meet Joe Black': a romantic fantasy starring Brad Pitt and Anthony Hopkins that is presented as a wonderful duet.
---
GLC: When you're not working, you are... doing what? 
EA: I love spending time with my family, cooking, traveling, and meeting friends.