Budgeting and cash flow management are fundamental for any organization that is set to keep growing and creating value. Training organizations that can effectively forecast their cash flow and budget are much better equipped to deal rapidly with any unexpected hiccups than organizations that fail to plan ahead. 
This webinar will:
Help trainers understand their key revenue streams and sources of expenses.
Enable training professionals to understand the key considerations when preparing a budget.
Provide more clarity around considerations when forecasting and managing cash flows.
Equip trainers with the knowledge that will help them deal with business uncertainties through proper budgeting and cash flow management.
PRESENTER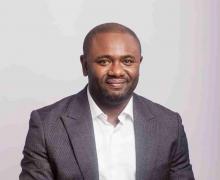 Jonathan Ikeolumba: IFC-LPI TPMA Trainer, LPI-Certified Online Learning Facilitator, Certified Chartered Accountant, Management Consultant, Partner at OfficeLord Consulting
Jonathan Ikeolumba is a certified chartered accountant and a management consultant, who has vast experience working with different business structures and operating models. Jonathan is also an active trainer and facilitator on finance- and strategy-related topics. He is very passionate about training learners on how to solve complex business and finance problems. Jonathan's core area of specialization is strategy and finance which emanates from over fifteen years of experience in strategy planning, financial analysis, project management, supply chain management, and SME advisory. Jonathan is a partner at OfficeLord Consulting, a finance and strategy development firm based in Lagos, Nigeria.