Webinar 36: Maximizing Training Effectiveness: Transforming Training into Action for Your Organization and Clients
Supporting transfer of learning

,
Webinar 36: Maximizing Training Effectiveness: Transforming Training into Action for Your Organization and Clients
October 11, 2023
Are your investments in training not yielding the expected returns? Are your training programs not achieving their full potential? What factors determine the effectiveness of training?
It is no secret for anyone working in the human resource development (HRD) space that only 20% of what is learned in training programs translates into practical application. This statistic falls far short of what training can achieve.
According to Professor Robert Brinkerhoff, "Training without transfer is like a car without an engine; it won't get you anywhere." In today's landscape, organizations increasingly rely on training to support the execution of strategic initiatives and drive meaningful change. However, many training efforts remain event-based, failing to engage learners in a purposeful and effective performance improvement journey.
If you are a company manager, ask yourself: Does employee performance matter to your organization?

If you are a training consultant or provider, think about this: Does performance matter to your clients? 
If the answer is yes, then it is evident that the pivotal aspect of training lies not in its content but in its application. These questions, and many more, are frequently pondered by learning and development (L&D) professionals, HR experts, training providers, and consultants alike. If you haven't yet started contemplating these critical issues, it is high time you do.
During this webinar, participants learned about practical strategies and steps to significantly enhance the effectiveness of their training and development programs. The webinar featured a panel of experts who have over 78 years of combined experience in training, L&D, HR, and consulting. 
By the end of the webinar, participants were able to:
Articulate at least three strategies to enhance your training programs and effectively contribute to business results by fostering new behaviors and sustainable outcomes.

Learn steps to review and improve both new and existing training programs, ensuring ongoing relevance and efficacy.

Define the primary goal of every training program you embark on, aligning your efforts with organizational objectives.
MODERATOR
Sandra Ihenacho: IFC-certified master trainer, IFC-LPI TPMA assessor, and trainer, CEO of M. Bryan Consulting Limited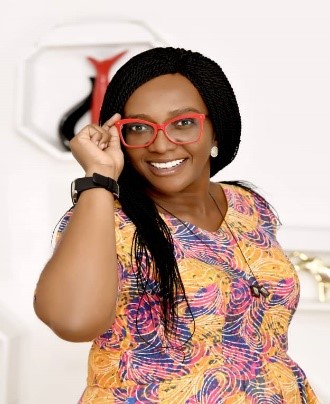 Sandra is the CEO of M. Bryan Consulting Limited, a human capital development organization helping companies increase their productivity and profitability through their People Factor, the most critical resource.
She is a corporate trainer with over 16 years of experience, certified as an IFC master trainer, Kirkpatrick professional, transformational coach, and team and group coach.
Sandra is a self-leadership advocate who believes that leadership begins with leading SELF. She is an ardent learner and student of life. She is a very passionate and purpose-driven C-suite executive who is intentional and deliberate about creating individual and corporate change.
PANELISTS
 
Eniola Olawale, IFC-LPI TPMA trainer, instructional designer, consultant

Eniola is a seasoned leadership development, organizational development, and human capacity development consultant with over 20 years of experience in consulting, organizational performance improvement, human resource management, and learning and capacity development.
Over her career, she has worked for several not-for-profit, private, and public sector entities and international donor programs. She is also a development dimension international (DDI) Deloitte and Touche certified facilitator, an IFC-LPI TPMA trainer, and a curriculum and instructional designer and developer.
Nkem Nnake, HR professional, manager at MTN Nigeria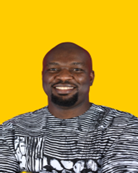 Nkem is a human resources professional with over 13 years of experience cutting across information technology, financial services, and telecommunications sectors. He is the learning manager at MTN Nigeria responsible for executing the organization's learning strategy. Prior to joining MTN, Nkem worked with the Nigerian Stock Exchange (now Nigerian Exchange Group) where he led the L&D function and played a key role in setting up the X-Academy.
Nkem is passionate about learning systems and promoting a culture of learning. He enjoys road trips and cooking.
Temitope Adeola, HR professional and learning manager at Coca-Cola Hellenic Bottling Company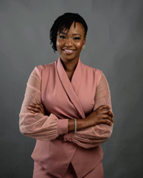 Temi Adeola is a human resource professional with over 12 years of experience in human resource management, capability development, and coaching. She is the learning manager at Coca-Cola Hellenic Bottling Company. She is passionate about talent development and coaching people to achieve their best potential.
Temitope holds a B.Sc. in Accounting from the University of Lagos. She has an MBA from Aston Business School, Birmingham, and an M.Sc. in Human Resource Management and Business from the same school. She is an associate of the Chartered Institute of Personnel and Development in the United Kingdom. She is also a certified coach.
Shehu Zubairu, senior manager at Human Capital Partners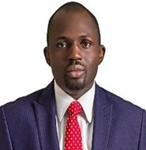 Shehu is a senior manager at Human Capital Partners (HCP) with over 18 years of experience in human resource management: learning and development, performance management, recruitment, and organizational development. He is a senior certified professional by the Society for Human Resource Management, a certified project management professional by the Project Management Institute, a DDI-certified trainer, and a profile analyst.
As a senior manager in HCP (an offshoot of KPMG), Shehu has successfully designed and facilitated several leadership engagements across various industries like professional services, oil and gas, FMCG, telecommunication, banks, and other financial institutions.
Photo by The Jopwell Collection on Unsplash
---
---