Interview with Esther Macharia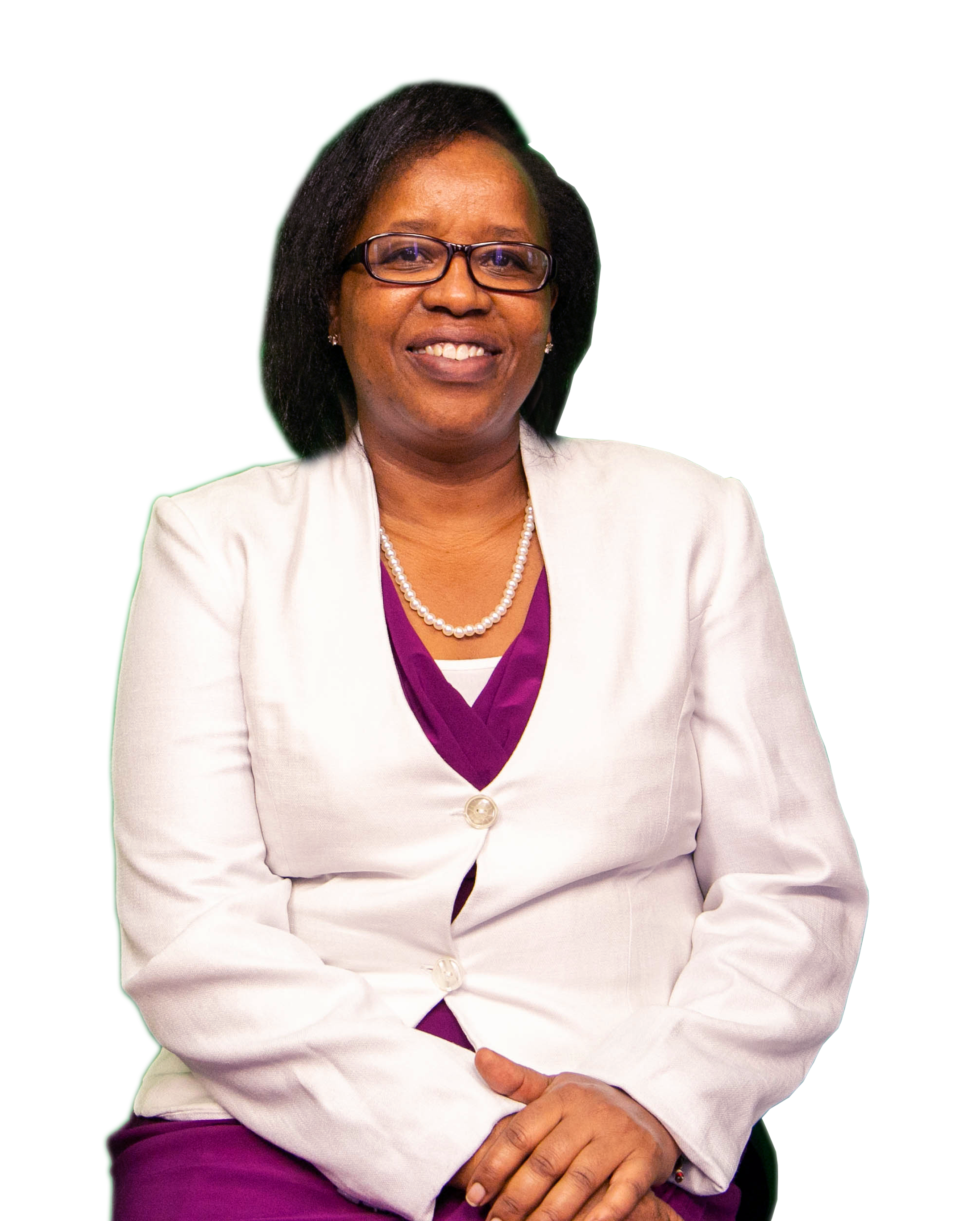 Grow Learn Connect (GLC): Esther, you've worked for over two decades to upskill MSMEs in partnership with microfinance and banking institutions. From your experience, what are the most critical MSME training needs that need to be addressed?  
Esther Macharia: I have financed several businesses over many years. What struck me was that some of these businesses—particularly micro ones—experienced stagnation instead of growth, regardless of the amount of financing available to them. Businesses that were able to progress from micro to medium enterprises had invested in training and learning opportunities for staff.  The most critical of these being: financial literacy, governance, and operations. 
---
GLC: As a training professional, you've successfully built a robust pipeline of clients. What are your top three business generation strategies that you would like to share with training professionals who are new to the field?
EM: I would argue that listening to one's customers and understanding their needs is a critical business generation strategy. Most training professionals come with predefined solutions instead of trying to understand what the customer wants or needs. A few years ago, I began working with a new client. Although I had been contracted to carry out a mentorship training session, I began by identifying my client's pain points. We then worked together to find the solutions. The client saw immense value in this co-creation process and invited me to train the company's management and staff. We now have training programs on a yearly basis. 
Another critical business generation strategy that I would recommend to any training professional is: find your niche! Be known as an expert in a particular area or topic. I have managed to expand my client base by building a reputation as a trainer skilled in delivering microfinance and small business finance sessions.  
And lastly, deliver beyond what was promised. Always give your clients more than what they paid for or expected. This ensures repeat customers as well as referrals to new clients—growing your business tenfold. 
---
GLC: What are common misconceptions that MSMEs have regarding accessing training? How can training professionals combat these misconceptions?
EM: Most MSMEs come with the perception that training is expensive, theoretical, and a waste of time. These are misconceptions. Evidence shows that training fosters business development and growth—bringing an immense return on investment (ROI). 
So, how do you communicate this ROI to a client? I recommend contextualizing the benefits of training—by using examples of local MSMEs that have benefited from the training. Give your clients a success story that they can relate to. 
---
GLC: You were an accomplished trainer and consultant before you joined GLC programs. What brought you in? What were a few new skills that you gained?
EM: I felt the need to polish my training skills and find ways to network with other trainers. Before GLC, I felt isolated as a trainer but now I have a chance to connect with trainers across countries and cultural backgrounds.  
Through GLC's training programs, I learned to engage more with participants and give constructive feedback. Before, I used to deliver training sessions through a lecture format but now I strive to involve my participants and encourage participation. I realized that most of my questions were closed-ended, and this didn't foster conversation or participation. I learned how to use open-ended questions as a way to be more engaging. 
---
GLC: How did the GLC program (training, network, certification, etc.) enhance your business goals? 
EM: I strongly believe that GLC programs have enabled me to become more professional and authentic as a trainer. GLC's certification program has enhanced my profile and enabled me to generate more business and attract new clients. 
---
GLC: How did your business change with the pandemic? What strategies have you adopted to enable your business to thrive in these difficult times?  
EM: The pandemic forced me to take my training sessions online. In fact, I have delivered more training programs since the start of the pandemic. I've put in the effort to upskill and last year (2020) I became an IFC-certified master trainer and an IFC-LPI TPMA assessor. 
---
GLC: One fact about yourself that most people don't know.  
EM: I like being outdoors more than indoors. Unfortunately, my work requires me to spend more time indoors than I would like. But being outdoors brings me inspiration and ideas for enriching my training sessions. 
---
GLC: Your favorite book quote.  
EM: From the Bible: "Many are the plans in a person's heart but it is the Lord's purpose that prevails". This reminds me that every time I make plans, I must remember to allow God to guide me. 
---
GLC: One tourist attraction in Kenya that you believe everyone should see.
EM: Hands down, the wildebeest migration in Maasai Mara is something everyone should see. It is magical and spectacular, and in my opinion, one of the Seven Wonders of the World. 
---
GLC: Your routine on the day you have to deliver a training program.  
EM: A few hours before I have to deliver a training program, I take time to relax and do things not related to the training session. This practice gives me perspective and enables me to better deliver any session.