Webinar 34: Modern Approaches to Training Needs Assessments in the Digital Age
Assessing performance needs

,
Training lifecycle

,
Webinar 34: Modern Approaches to Training Needs Assessments in the Digital Age
July 31, 2023
Delivering a learning solution to a client requires a holistic approach whereby a training professional first and foremost strives to understand the performance gaps and needs of the client. That assessment can range from taking a few hours to clarify what participants should be able to demonstrate after a learning experience to conducting an in-depth needs assessment and training strategy for a complex performance issue. When conducted in the right way, training needs assessment provides the training professional with the facts that support assumptions, addresses the right problems and causes, helps avoid rushing into a learning solution, identifies the best solution or blend of solutions, and determines how to evaluate results. 
The "Modern Approaches to Training Needs Assessments in the Digital Age" webinar is designed to equip learning and development professionals, HR managers, and business owners with practical insights and strategies for conducting effective training needs assessments in the digital era. Participants will discover innovative digital tools, data-driven decision-making techniques, and personalized approaches to enhance training programs and adapt to the evolving demands of the workforce.
By the end of this webinar, participants will be able to:
Explain the benefits of conducting a training needs assessment.

Identify at least three digital tools or technologies that can be utilized to effectively conduct training needs assessments.

Apply data analysis techniques to determine skill gaps and training requirements within a client organization.

Develop at least one learner-centric approach to personalize training content and delivery based on individual needs.

Overcome two common challenges related to implementing digital approaches in training needs assessments.
Handouts:
PRESENTER: Margaret Jackson, Managing Partner, Rainbow Consult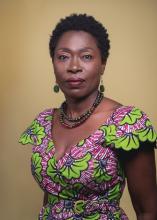 Margaret Jackson is a human resources and adult learning consultant. She has over 25 years of experience in the SME capacity-building sector, having conducted program design, instructional design, training needs assessment, and numerous training of trainers sessions. Under her leadership, in 2017 Rainbow Consult won the award for being "The Most Supportive Business Service Provider" by the Ghana Supply Chain Development Program. 
Margaret holds a master's degree in business administration from the University of Ghana, Legon. She is an IFC-certified master trainer in facilitating learning and designing learning and instructional designer, an IFC-LPI-certified trainer and assessor, an LPI-certified online learning designer and facilitator, and a signatory to the GLC Principles for Learning.  
Photo by Parabol | The Agile Meeting Toolbox on Unsplash
---
---