In the webinar 'What Makes Coaching Work?' Sandra Ihenacho and Adaora Ayoade explore how coaching can be used as a tool to elevate performance, productivity, and efficacy. Ingrained beliefs that coaching is a time-consuming process with a low return on investment often make organizations resistant to invest in coaching programs. As the speakers dispel some of these beliefs, they also examine the crucial elements of the coaching process that ensure that the coaching relationship is impactful and highly successful.
By the end of the webinar, participants learn how to: 
Engage effectively with coaches to maximize the benefits of the coaching relationship 
Elevate their performance through the coaching process.
Download webinar handouts:
PRESENTER: Sandra Ihenacho, GLC Master Trainer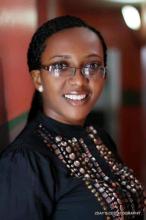 Sandra Ihenacho draws from 15 years of professional experience in designing and developing training content for organizations across the globe. She has consulted numerous micro, small, and medium enterprises (MSMEs) and trained over 1,000 participants—including other trainers. Over the years, Sandra has built expertise in leadership and management development, coaching and mentoring, organizational behavior, and human resource management. As a faculty board member of various organizations, including Enterprise Development Centre, FITC, and Star Sapphire Training and Consulting, Sandra is renowned for driving excellence in training and learning.
She is an IFC-LPI TPMA trainer and assessor, an IFC master trainer, a certified transformational coach, and a signatory to the GLC Principles for Learning. Sandra is also the executive director of Living for Christ Foundation, an organization that serves underprivileged girls through mentorship programs.
SPECIAL GUEST: Adaora Ayoade, Coach, President of the International Coaching Federation (ICF), Nigeria Chapter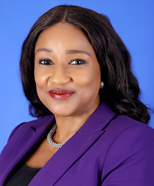 Adaora Ayoade is an accomplished executive and leadership coach with over 20 years of experience. She serves as the current president and board member of the International Coaching Federation (ICF), Nigeria chapter. She is also the CEO of EZ37 Solutions Ltd, a leading HR consulting firm—accredited by the ICF—that provides certification in professional coaching. 
Adaora has been credentialed as an executive coach by the International Coaching Federation. She is also an IFC-LPI TPMA certified trainer and a signatory to the GLC Principles for Learning. She excels at transforming high potential individuals into dynamic leaders and has coached numerous people and teams across different levels of leadership. Her client base spans beyond Nigeria; she has coached individuals in different continents and enabled them to articulate their vision, goals, and career objectives. Adaora specializes in enhancing employee engagement within organizations.