In the webinar 'Leading with a Coaching Mindset,' Adaora Ayoade explores how coaching guides and empowers individuals and teams to reflect on their potential and performance. She then assists them to implement their learning within a given context, such as a workplace or personal life, thereby taking performance to the next level.
Adaora is joined by Mojisola Olubummo, the chief human resource officer at Lagoon Hospitals, Lagos, to look at how she has leveraged coaching to lead and sustain commitment and loyalty, improve delivery, and increase levels of innovation.
By the end of the webinar, participants learn how to: 
Become an enabler of continuous development, and as a result, create fundamental shifts and transformations; and
Unlock sources of creativity and productivity and think through issues more systematically.
Handouts:
Background reading: 
Related webinars:
Enroll in the training:
PRESENTER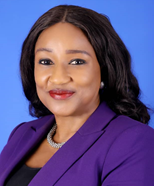 Adaora Ayoade: IFC-LPI TPMA Trainer, Co-Leader (EMEA) of the ICF Global Coach Training Community, President of the ICF Nigeria Chapter
Adaora Ayoade is an accomplished executive and leadership coach with over 20 years of experience. She serves as a co-leader (Europe, Middle East, and Africa) for the ICF Global Coach Training Community Leadership Team and is the current president and board member of the International Coaching Federation (ICF), Nigeria Chapter. She is also the CEO of EZ37 Solutions Ltd, a leading HR consulting firm—accredited by the ICF—that provides certification in professional coaching. Adaora has been credentialed as a Professional Certified Coach (PCC) by the International Coaching Federation. She is also an IFC-LPI TPMA certified trainer and a signatory to the IFC Principles for Learning. She excels at transforming high-potential individuals into dynamic leaders and has coached numerous people and teams across different levels of leadership. Her client base spans beyond Nigeria; she has coached individuals in different continents and enabled them to articulate their vision, goals, and career objectives. Adaora specializes in enhancing employee engagement within organizations.
READ INTERVIEW WITH ADAORA AYOADE
SPECIAL GUEST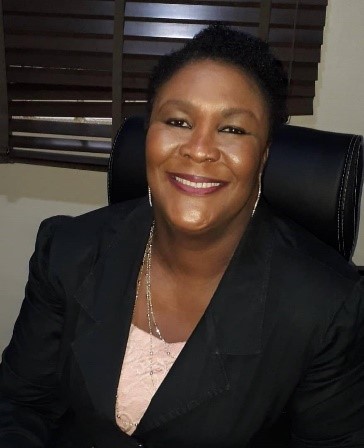 Mojisola Olubummo: Chief Human Resource Officer at Lagoon Hospitals, Certified Life Coach
An experienced human capital leader with over two decades of studying and learning the art of business, developing people, identifying, and grooming leaders for business continuity, Moji is passionate about winning through people and she is good with ideation, brainstorming, and creating perspectives with a business and people agenda. She is an ardent lover and user of technology for a competitive edge, who has worked across different industries and cultures around Africa and Europe.
Mojisola's work experience spans financial services, investment and banking, NGOs, integrated marketing communications, marketing research, consulting, and healthcare with a track record of "Glocalizing" human resource best practices that align with the overall business objectives and simplifying technical and complex processes into easy-to-understand actionable goals.
Mojisola brings years of extensive experience in human capital development, business and process renewal, and administration. She has worked as a freelance consultant for a few SMEs redesigning their processes, managing costs, and revamping their operations. A large portion of her time is spent identifying business improvement initiatives, building projects around such improvements, and aligning processes, people, costs, and HR practices. Mojisola Olubummo is also a certified life coach.