In this webinar, Nneka Okekearu, IFC master trainer and IFC-LPI TPMA assessor will facilitate a conversation with two female entrepreneurs around the funding dynamics in female entrepreneurship. The conversation will focus on helping the learning and development community better understand the challenges that female entrepreneurs face when applying for funding and the role training professionals can play to facilitate women's access to finance.
By the end of this webinar, participants will:
Have a better understanding of the constraints that female entrepreneurs face when running their businesses, particularly as it relates to funding.

Come up with strategies to help corporates, especially financial institutions, bridge gaps preventing female entrepreneurs from accessing finance.
OPENING REMARKS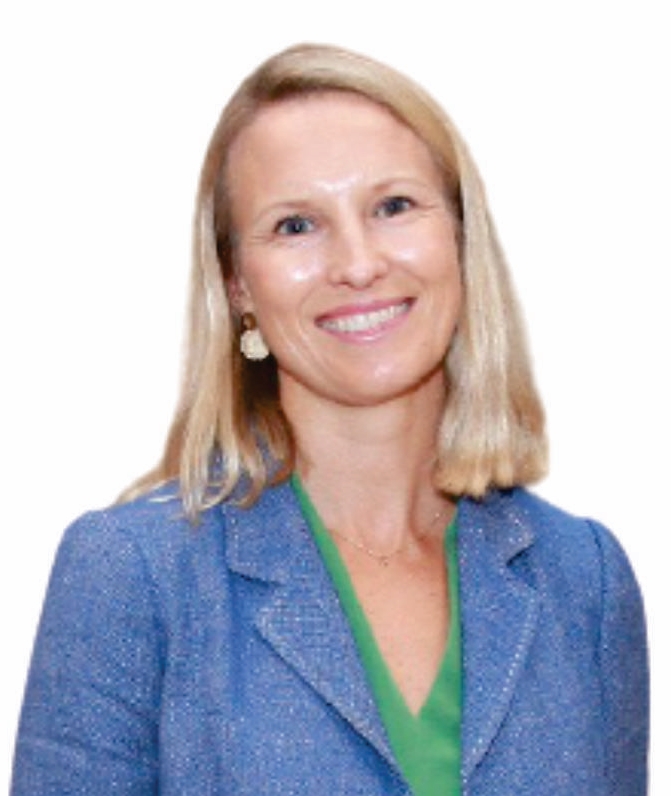 Sarah Twigg, Program Manager, Women in Work Sri Lanka, International Finance Corporation
Sarah is an IFC gender, employment, and private sector specialist.  She has been leading IFC's gender work in Sri Lanka since 2019 to close gender gaps and advance business outcomes and economic development.  Sarah works closely with private sector partners to improve working conditions, job opportunities, and leadership opportunities for women and men; increase women's access to finance and non-financial services, and support women-owned businesses.  
Prior to her current role, Sarah was based in Australia, where she led IFC's gender work in the Pacific since 2014.
Sarah co-authored the groundbreaking 2014 World Bank report on Women's Voice and Agency, and the 2010 and 2011 UNDP Human Development Reports.  
She has over 15 years of private sector and international development experience, including with the United Nations Development Programme in New York, the World Bank in Washington D.C., and as a commercial lawyer in New Zealand and New York, USA.  
PRESENTER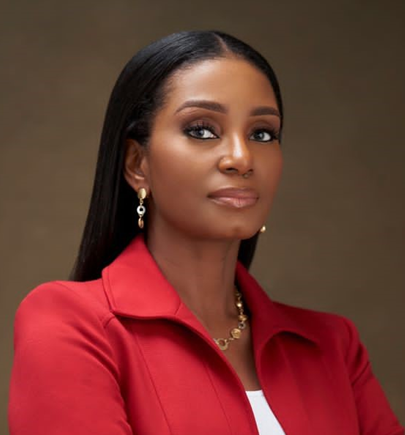 Nneka Okekearu, IFC Master Trainer, Deputy Director at the Enterprise Development Center, Pan-Atlantic University
Nneka Okekearu is a business development specialist who in the last 25 years has delivered programs focused on deepening the leadership and management competencies of business leaders. Nneka is the deputy director of the Enterprise Development Centre, Pan-Atlantic University (EDC of PAU), being in charge of the EDC Gender Desk. 
An IFC master trainer and assessor, Nneka also leads the EDC of PAU team that certifies business development specialists in Nigeria.
Nneka has worked on various programs expanding frontiers for business leaders, such as the Vital Voices GROW program, Federal Government of Nigeria's YouWIN!, the Cherie Blair Foundation for Women 'Road to Growth Program', the Goldman Sachs 10,000 women project in Nigeria and Liberia as well as the World Bank's WomenX program that focused on deepening skills sets of 500 women entrepreneurs in Nigeria.
A firm believer in the power of mentoring, Nneka has mentored over 300 business leaders. She sits on several boards and committees, such as the Federal Government of Nigeria's National Steering Committee for BDSPs, Foundation for Cancer Care, Recycle Point, Yemisi Shyllon Museum of Arts, and Chartered Institute of Bankers of Nigeria. 
Nneka has a degree in banking and finance, an MBA, and is currently enrolled in a doctoral program in entrepreneurship.
Nneka's passion lies in helping business leaders clarify their position, profits, and processes.  
READ OUR INTERVIEW WITH NNEKA OKEKEARU
GUEST SPEAKER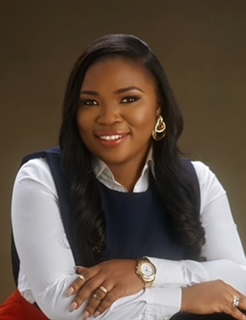 Solape Akinpelu, Founder, HerVest
A certified financial education Instructor and a member of the Personal Finance Speakers Association (USA), Solape is the founder of HerVest, a women-focused and inclusive fintech platform for the underserved and excluded women in Africa. HerVest enables women to participate in savings, impact investments, and credit, particularly for smallholder women farmers in Nigeria.
As a financial feminist, Solape is pro SDG5 and SDG10 and believes in achieving gender equality and reducing inequality through financial literacy, technology, and access to capital.
For over 12 years, Solape has worked on Nigerian's top financial brands including Skye Bank, Sterling Bank, Wema Bank, Leadway Assurance, and FCMB before waltzing to the client-side of communications at Meristem, a leading investment firm as the head of corporate and marketing communications.
Solape is the Nigerian chapter director of Women in Tech®, an international organization with a double mission: to close the gender gap and to help women embrace technology.
Solape is fiercely pro-women. She believes in the women's agenda towards building resilient and sustainable communities globally.
She is also a member of the Chartered Institute of Marketing (UK). Solape has attended impactful executive programs at prestigious institutions including The Lagos Business School and INSEAD, France.  
GUEST SPEAKER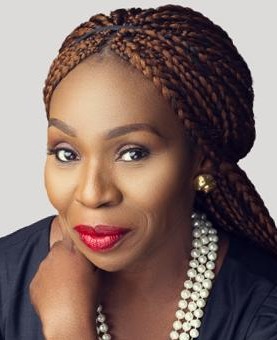 Ivana Osagie, Founder and CEO, PWR Advisory
Ivana Osagie, a widely respected diversity and inclusion expert, is the Founder/CEO of PWR Advisory—a leading Africa-focused diversity and inclusion consulting firm.
Ivana is a certified diversity and inclusion practitioner who works with corporate organizations and senior leadership to build more inclusive workplaces with a focus on governance, leadership, culture, policies, practices, and supply chains. She consults for organizations to support the development of female leadership pipelines and runs the flagship WomenInLeadership Program for their female executives. She also works directly with women helping them embrace their leadership identity and raise their visibility and representation in today's competitive business landscape.
A member of the Institute of Directors, Ivana is an experienced non-executive director and board chair with over 25 years' multi-functional and multicultural experience, spanning investment banking, management consulting, and agriculture. She has previously held roles in the UK at PA Consulting, Morgan Stanley, Merrill Lynch, and HSBC, and more recently, Notore Chemical Industries, one of the top twenty companies by market capitalization on the Nigerian Stock Exchange.
Ivana is also an angel investor and sits on the board of Rising Tide Africa—a network of female angel investors investing with a gender lens. She deploys her capital, time, and networks to support and mentor female-led/owned/empowering start-ups and entrepreneurs.
Ivana holds an MSc from the University of the West of England, an MBA from the University of Liverpool, certification in Diversity and Inclusion from Cornell University and she is an alumnus of INSEAD's Advanced Management Program.
In her spare time, she is a keen landscape photographer and her pictures have sold locally and internationally.